Angela Guzman named senior editor at HarperCollins Christian Publishing
(Nashville, TN) April 19, 2021—Today HarperCollins Christian Publishing (HCCP) announced Angela Guzman as senior editor for the publishing team that works on refreshing and revitalizing previously published material.
Guzman has worked for HCCP for four years and has over 15 years of writing, editing, and publicity experience. She has worked with authors including Jack Countryman, John Eldredge, Bob Goff, Emily Ley, and Max Lucado. As senior editor, Guzman will work with HCCP's extensive catalog to edit and refresh content that is still relevant today.
"Working on this team requires the spe­­­­cific skill to see not what is—but what can be, and Angela's wide skillset in writing, editing, and publicity has prepared her well to approach content through this lens," said Michael Briggs, senior director, Publishing. "I'm looking forward to big wins for our authors and publishers with Angela as senior editor."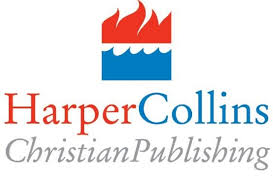 About HarperCollins Christian Publishing:  The world's leading Christian publisher, HarperCollins Christian Publishing Inc., comprises the Thomas Nelson and Zondervan publishing groups, BibleGateway.com, FaithGateway.com and ChurchSource.com.  The Company produces bestselling Bibles, inspirational books, academic resources, curriculum, audio and digital content for the Christian market space.   Bible Gateway is the world's largest Christian website with more than 20 million unique monthly visitors. HarperCollins Christian Publishing is headquartered in Nashville, TN with additional offices in the U.S. and Mexico.  For more information visit www.HarperCollinsChristian.com.
Contact: Chelsea Taff, Manager, Corporate Communications, 615.902.2137, Chelsea.Taff@HarperCollins.com