Adventures in Odyssey celebrates 30 years 
with "Get in the Show" contest
Fans audition for the chance to win a family cruise vacation and perform
live with the cast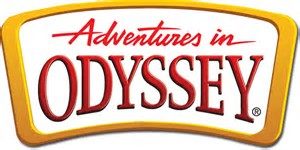 Carol Stream, Ill. (June 8, 2017) — To celebrate the 30thbirthday of Adventures in Odyssey, auditions are now being held through June 16 in bookstores across the country for the chance for one youth (ages 6 to 15) to perform live with the cast of this beloved audio drama series.
Fan voting will begin on June 26 and continue throughout July, after which three finalists will be chosen by fans and flown to Colorado Springs, CO, to audition before a live audience on August 12 at Focus on the Family headquarters. One Grand Prize Winner will then be selected to receive a family cruise for four aboard the Disney Dream ship in November 2017 for Focus on the Family's 40th Anniversary Caribbean Cruise. There he or she will perform live onstage with Adventures in Odyssey actors! All who audition at the in-store events will receive a free Adventures in Odyssey product.
At the 25th birthday "Get in the Show" contest in 2012, over 5,000 entries were received, with eventual winner Shona K. (12 years old at the time) going on to become a member of the Adventures in Odyssey cast and reprising her role as Connie's half sister, Jules, in the latest album—Let's Put On a Show—released in March 2017.
Since its creation in 1987, Adventures in Odyssey has used storytelling to engage children's imaginations while teaching biblical truth. With over 750 timeless, character-building stories produced and more than 20 million products distributed worldwide, Adventures in Odyssey continues to delight and inspire families with its memorable situations and characters.
WhitsEnd.org
FocusOnTheFamily.com
Tyndale.com
Since 1987, Adventures in Odyssey has presented exciting entertainment that brings moral and biblical principles to life. The show's memorable characters and situations are designed to ignite the imaginations of kids. Written and produced by award-winning professionals, each half-hour audio drama includes original music and film-quality sound design. Adventures in Odyssey is recorded in Hollywood and features voice talent that has appeared in films such as Toy Story, Monsters, Inc., The Land before Time, Star Wars: The Clone Wars, Winnie the Pooh, and thousands more. Adventures in Odyssey is produced by Focus on the Family, a global Christian ministry dedicated to helping families thrive. They provide help and resources that enable parents to raise their children according to morals and values grounded in biblical principles.
Tyndale House Publishers,  founded in 1962, is the world's largest privately held Christian publisher of books, Bibles, and digital media. Tyndale has published many New York Times bestsellers as well as The Living Bible and the Holy Bible, New Living Translation (NLT), the translation of choice for millions of people. The largest portion of its profit goes to the nonprofit Tyndale House Foundation, which makes grants to help meet the physical and spiritual needs of people around the world.
Contact: Madeline Mulkey (madelinemulkey@tyndale.com)