Academy of Parish Clergy honors IVP Academic titles
The First Testament and Disability and the Way of Jesus Honored by Academy of Parish Clergy, Inc.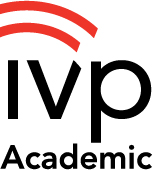 WESTMONT, IL— IVP Academic is pleased to announce that two titles were honored by the Academy of Parish Clergy, Inc., as part of its 2020 Book of the Year and Reference Book of the Year Awards. Disability and the Way of Jesus by Bethany McKinney Fox made the Top Ten Book List for Parish Ministry, and The First Testament by John Goldingay was selected as one of the Top Five Reference Books of the Year.
In its March 30 announcement, the Academy of Parish Clergy, Inc., said, "In addition to the Book of the Year and Reference Book of the Year awards, the Academy offers The Top Ten Book List for Parish Ministry. The committee members believe these ten books display excellence and helpfulness to clergy, who are encouraged to add the books to their libraries."
Also chosen for a 2019 IVP Readers' Choice Award, Disability and the Way of Jesus: Holistic Healing in the Gospels and the Church provides new lenses on holistic healing for scholars, laypeople, and ministry leaders who care about welcoming all people as Jesus would. McKinney Fox believes that Christian communities are better off when people with disabilities are an integral part of our common life, and she considers how the stories of Jesus' healings can guide us toward mutual thriving. 
Paul Louis Metzger, professor of theology and culture at Multnomah University and Seminary, said, "Bethany McKinney Fox has provided the contemporary church with an indispensable guide for extending Jesus' holistic healing ministry for people with disabilities in analogically faithful and appropriate ways. Disability and the Way of Jesus will give many of us new lenses and free our imaginations from cultural impairments that all too often exclude those with disabilities from experiencing Jesus' multidimensional, miraculous power in our midst. All of us who take to heart, head, and hands the Gospel accounts of Jesus' healing ministry that this volume so ably conveys for the present time will gain new access to Jesus' transformative touch."
The First Testament: A New Translation offers a fresh reference text for the Old Testament and serves as an invitation to read the sacred text through the eyes of one of the most accomplished Old Testament scholars in the English-speaking world today. Gordon McConville at the University of Gloucestershire said, "John Goldingay's volume is a magisterial work of theology, pastoral insight, and linguistic scholarship—'magisterial' used properly of an author who is unsurpassed in his ability to understand and teach. This translation, accompanying his Old Testament for Everyone series, is the product of years of interpretation of the Old Testament, always deeply learned, sharply accurate, and edgily communicative. It has immediately become one of the standard translations that I always consult when trying to understand any Old Testament text myself."
Recognition of these important contributions to the spiritual and professional development of religious professionals will be given in two Zoom events, as the 2020 Annual Conference of the Academy of Parish Clergy has been canceled due to the COVID-19 pandemic.
For a complete list of IVP award winners visit ivpress.com.
Contact: Krista Clayton | 630.734.4013 | kclayton@ivpress.com