ABC news anchor Linsey Davis to launch "Stay This Way Forever" book with Good Morning America and The View appearances this week
February 23, 2021, Grand Rapids, Mich. — ABC News anchor and Zonderkidz author Linsey Davis will appear on Good Morning America and The View this week talking about her third children's book, Stay This Way Forever.
Her interview on Good Morning America is set to air Tuesday, February 23, the day the book releases; and she will appear on The View on Wednesday, February 24.
Inspired by the endearing qualities she sees in her own son, Davis, bestselling author of The World Is Awake and One Big Heart, has written a book that parents, grandparents and caregivers can share with their little ones to let them know how special they are. With charming illustrations from artist Lucy Fleming paired with playful and heartwarming read-aloud rhymes, this book can help make a lasting impact on young minds as they discover their own unique qualities.
"My hope is that readers will enjoy this love letter to our children," says Davis. "The wide eyes and wild excitement is what so many of us cherish and embrace about these early years. Even as kids grow up, it is my hope that they manage to carry some aspect of this with them…the simplicity, the unbridled freedom and the carefree playground that is childhood."
'Your innocent and open heart sees only what is good.
I hope you stay this way forever, long past childhood.'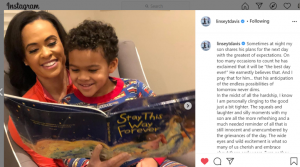 Linsey Davis is an Emmy Award-winning journalist and ABC News correspondent, hosting ABC News Live and reporting for World News, Good Morning America, 20/20 and Nightline and has been recently named the anchor of Sunday's ABC World News Tonight. She is also the bestselling author of the children's books The World is Awake and One Big Heart. Linsey lives in New York with her husband and son, who is her biggest inspiration.
During the 2020 election cycle, Davis was a moderator (her second time) for ABC News' New Hampshire Democratic Debate and a core member of the anchor team for election day and all eight nights of the Democratic and Republican National Conventions. She interviewed newsmakers like Hillary Clinton, VP Mike Pence, Stephanie Winston Wolkoff, Dr. Anthony Fauci, Bill Gates, Camille Cosby, Chasten Buttigieg, and conducted the first roundtable discussion with Black female mayors during the height of racial unrest.
ABOUT THE BOOK
Stay This Way Forever: written by Linsey Davis, illustrated by Lucy Fleming
9780310770084 Hardcover, jacketed; also available on Kindle
Pages: 32   On Sale Date: 02/23/2021
Suggested Retail Price 18.99   JUV013040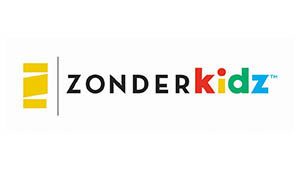 ABOUT ZONDERKIDZ
Zonderkidz, the children's division of Zondervan, inspires young lives through imagination and innovation. As a leader in children's publishing, Zonderkidz creates products that awaken the hearts of readers 12 and under. For additional information, please visit www.zonderkidz.com
Zondervan is part of HarperCollins Christian Publishing, Inc. The company's products are sold worldwide and translated into nearly 200 languages. For additional information, please visit www.zondervan.com
Contact: Jessica Westra, Publicity Director, Jessica.westra@harpercollins.com 616.403.6628