#1 best selling author Eric Metaxas signs major two-book deal with Salem Books
The Cultural Commentator and Radio Personality Will Release His Memoir and a New Book on Atheism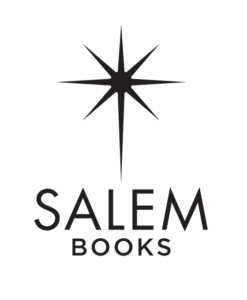 Washington, D.C.—Salem Books today announced a major deal with internationally recognized speaker Eric Metaxas, who is the author of seven bestsellers—including Bonhoeffer and Miracles. He is also the host of the nationally syndicated Eric Metaxas Radio Show, which airs daily on the Salem Radio Network and on YouTube, as well as on TBN.
Metaxas will share the story of his early life and Christian conversion in his first memoir, Fish Out of Water, set for release in February 2021. The second book—which will release next fall—sets out to question the "anti-God" narrative that has grasped society since the Sixties.
"We are truly thrilled and honored to have the privilege of working with Eric Metaxas," said Salem Books Publisher Tim Peterson. "Eric is one of the most talented writers of our generation, and we can't wait to share his latest work with the rest of the world."
An author of tremendous range, Eric Metaxas has also published more than 30 children's books. His books have been translated into 25 languages. Over the last decade, Metaxas has written pieces for The Wall Street Journal, The New York Times, USA Today, and many other publications. He was the featured speaker at the 2012 National Prayer Breakfast and has become a prominent cultural commentator, having appeared on many TV and radio programs, including CNN, NPR, Fox News, and MSNBC. He also has testified before Congress about the rise of anti-Semitism sweeping across the world and was the seventeenth recipient of the Canterbury Medal awarded by the Becket Fund for Religious Freedom in 2011. He holds five honorary doctorate degrees and is a Senior Fellow at the Falkirk Center at Liberty University. He resides with his wife and daughter in New York City.
Metaxas is represented by Esther Fedorkevich of The Fedd Agency in Austin, Texas.
Salem Books Publishing is the evangelical Christian imprint of Regnery Publishing, a Salem Media Group Company. Founded on biblical principles, Salem Books seeks to enrich the lives of Christians and proclaim the Gospel of Jesus to the world through the written word.
Salem Media Group is America's leading multimedia company specializing in Christian and conservative content, with properties comprising radio, digital media and book, magazine, and newsletter publishing.
Contact: Alyssa Cordova, Alyssa.Cordova@SalemMedia.com